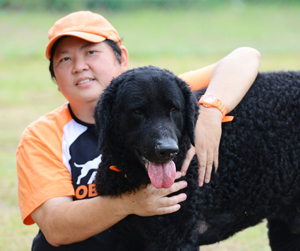 A team of six high energy yet sensitive souls are the main driving force behind Aerofleet. Moving pets is not a business, but a passion and a sense of responsibility we love and specialize in fulfilling!
Hobbies like training dogs and watching dog shows helped understanding pets as second nature to the founder of Aerofleet. In 1990, when she was working in a travel agency, a friend approached her for help to transship his pet dog overseas for a competition. That set the ball rolling! With virtually no peers or established pet transporters at that time, it was learning and working from scratch.
With 24 years of intensive, hands-on and rich experience, the Aerofleet team is now Malaysia's benchmark for excellence in pet transshipment with government recognition and licenses. Our aim and motto is to make certain your pet's safest and secure transportation to your destination with all the peace and guarantee of them being looked after with utmost love.
Pet Transportation Guidelines